Bonjour,
Je reçois cette proposition gratuite. Est-ce que cela vaut le coup?

For any questions please do not respond to this email
but refer to info@paragon-software.com





Dear Customer,
As a Paragon product user, you are now receiving the updated version of Paragon Rescue Kit 14 as a free download. Paragon offers all of its customers this free service to ensure that they have access to an up-to-date Rescue Kit at all times. Paragon Rescue Kit is a collection of professional rescue functions for immediately restoring systems and data.
Paragon Rescue Kit 14 Free:
Complete support for Windows 8.1
It also backs up to virtual drives (VHD, pVHD, VMDK, VHDX)
Recovery of virtual drives (VHD, pVHD, VMDK, VHDX)
Recovery Media Builder – use this tool to create a bootable Linux or WinPE-based rescue environment in an ISO image and burn it on a CD/DVD or save it on a USB stick
Linux rescue environment fully compatible with UEFI specifications, so you can also use it to clone, restore and migrate 64-bit Windows operating systems with UEFI configuration
New user-friendly interface

Rescue Kit Start Window: Use the Paragon Recovery Media Builder to create your own bootable rescue medium with just a few clicks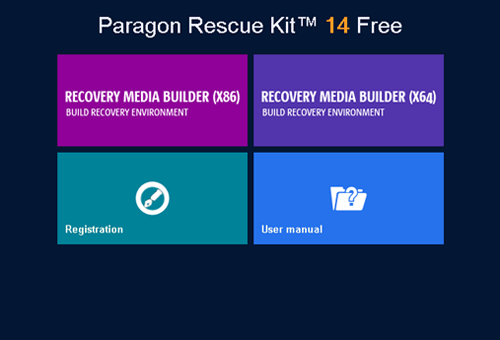 WinPE Start Window: Boot up from a WinPE-based rescue medium if Windows won't start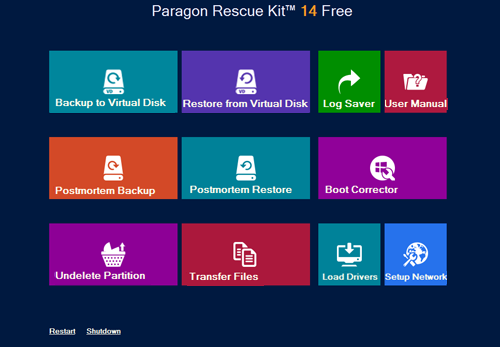 Linux Start Window: Boot up via Linux/DOS ‐ rescue environment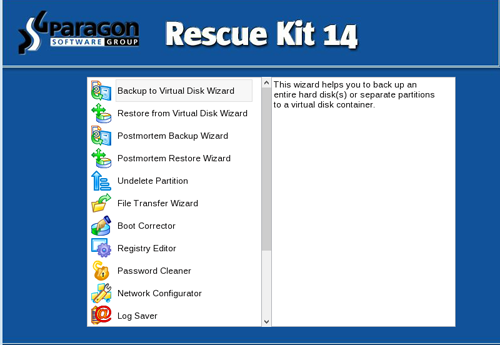 More information about Paragon Rescue Kit 14 Free >>
Best regards,
Paragon Software Group